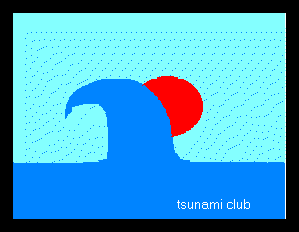 Tsunami. Scopri le attività di un gruppo di amici per fare sport.........e molto altro. Discover the activities of a group of friends, for sports... and much more.
Calcetto - Tsunamicup
* Si è svolta la VIII edizione .. vuoi partecipare alla IX ? Wanna join us in our FIVE-A-SIDE "adaptive" tournament ?

Lo spirito è non competitivo e il torneo è aperto a tutti senza differenze di sesso e età. Per bilanciare le capacità applichiamo alcune varianti alle regole FIGC.
Our spirit in "non competitive" and the tournament doesn't apply sex separation or age limits (minumum age required 6). To make up for the different players' skills we apply some variations of the Federation rules.
Arti marziali
Wilderness itineraries
Cultural miscellaneous
Contattaci allo e-mail "tsunamic@tin.it" o al 06-97844306-7 - Roma - Italy